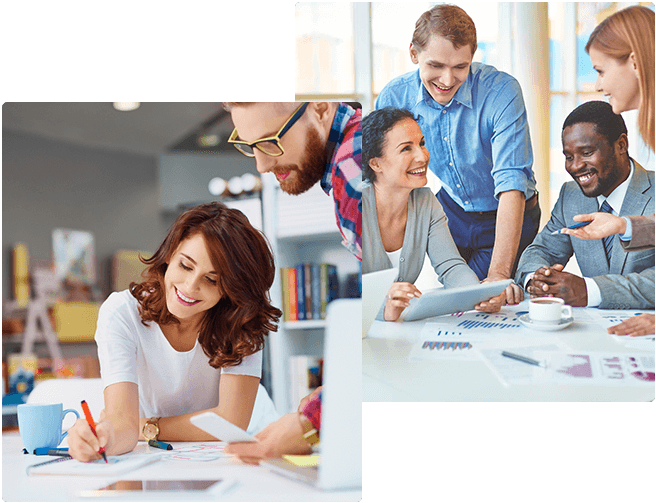 Welcome to World Wide Vision
Education Consultants
World Wide Vision Education Consultants is an overseas educational consultant's organization. We are dedicated to provide best solutions for students to study abroad and immigration process. Our professional consultants helps you to choose the best university and destination to study and avail the opportunities of scholarships at international levels.
Higher education consultancy and student counseling services are one of the significant services of World Wide Vision. We assist you from guidance to documentation and preparation for visa interviews.
Our organization is recognized by a number of educational and training institutes around the globe. We ensure that you are applying to the educational institute that best fits your profile. World Wide Vision provides Admission and Visa application services for our valuable students.
Choosing right destination and university according to your academic background may be hectic or confusing sometimes so that we assist you in selecting the right place for you. We believe in student satisfaction.
Get admission in the world's best university of your choice. World Wide Vision helps you to be a part of top universities of the sphere.
We provide equitable and professional advice on higher education institutions and course options based on your academic qualifications and work experience, keeping in mind your budget and other expenses.
Visa facilitation is a significant part of the process for those who are eagerly prepared to proceed.
We offer services that range from visa application, immigration advice along with management consultation services.
World Wide Vision entertains Pre-Departure briefings for students and parents.
We provide service appeal & review for those students who have been rejected from embassy or Immigration department.
Student Services
A Path to Your Dreamland under the Supervision of Professional Consultants
Bright Future Awaits You
Grab Your Bags and Get Yourself Ready to Hook the World's Best Educational Platforms
Applying for a university or filling an admission form could be time consuming and difficult especially if English is not your native language. We advise you to hire our services for doing such tasks that cannot be taken on risk.
We have answers to all your questions. Planning and traveling abroad need enough money and we make sure to guide students about all financial requirements and costs that they will have to bear including admission and course fees, visa fees, air fares, hostel or accommodation in abroad, living expenses and student education consultancy fees.
Finding perfect and suitable place for accommodation includes economic, spacious bedrooms, safe and nearest to university. Many students fail to get such space for them. Our advisors help you to avoid all the common mistakes and avail the best student house near to your university.
World Wide Vision provides consultancy on booking economic flights from your homeland to your destination.
We'd love to hear from you! Send us a message using the form opposite, or email us.
Head Office
8-Huma Plaza, Fazal-e-Haq Road, Blue Area Islamabad – 44000 Pakistan
Say Hello:
huzaifa@wwvpk.com
Phone:
92-51-2604368, 2829357, 92-336-6698811